The Clapham Junction Action Group is currently distributing leaflets in the area to warn about the Council's plan for a Cluster of High Towers beside Clapham Junction station.
Related articles:
You can download our leaflet HERE and see it below.
>> If you can help us to distribute in your area, please contact us.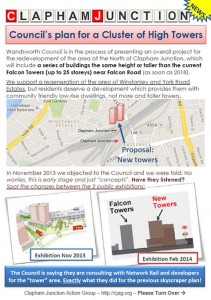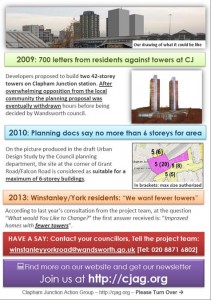 Filed under: Winstanley&York Road