When the Circus of Horrors started in Glastonbury '95 people thought it would run for 25 weeks let alone 25 years, yet here we are a quarter of a century later and the Circus of Horrors is still touring all over the World, still getting rave reviews & still getting loads of media coverage. The show performed for the 4th consecutive year at last years Download Festival when it also returned to the Glastonbury Festival.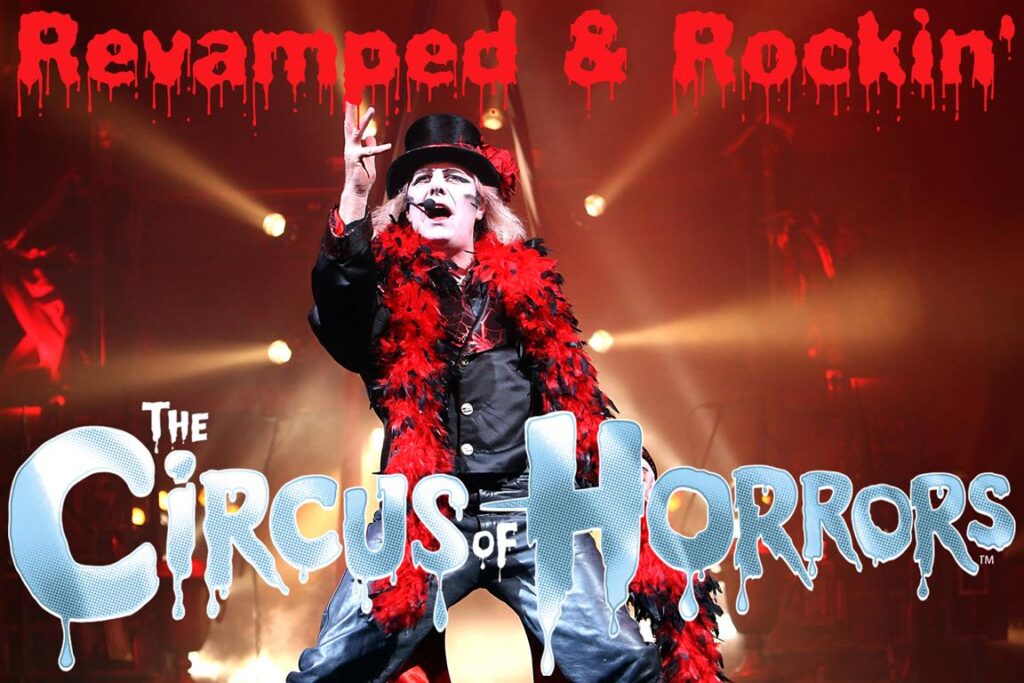 The new Circus of Horrors show will be a celebration of the 25 years and will include an amazing phantasmaglorios amalgamation of acts, driven by a rock n roll sound scape, a show that will have you sat on the edge of your seat when not falling off it with laughter.
The almighty cast that stormed into the finals of Britain's Got Talent is now a West End & World Wide Hit will take you on a rock n' roller coaster ride of amazing & Bizarre acts.
It is a circus like no other and a show you simply can't afford to miss. Not advisable for under 16's
One Night Only
The Grand, Clapham Junction. 21-25 ST JOHN'S HILL LONDON SW11 1TT Box office 02072236523

Sunday 18th October  2020. One Show Only at 8pm

Plus After show and Rock DJ.

Visit www.circusofhorrors.co.uk for more info and tickets.
Special Offer £5 off any full price ticket.  Go to Ticketmaster and use the code GORY in advance.