A Battersea resident's NGO, Here for Good, has launched a new online advice guide and crowdfunding campaign.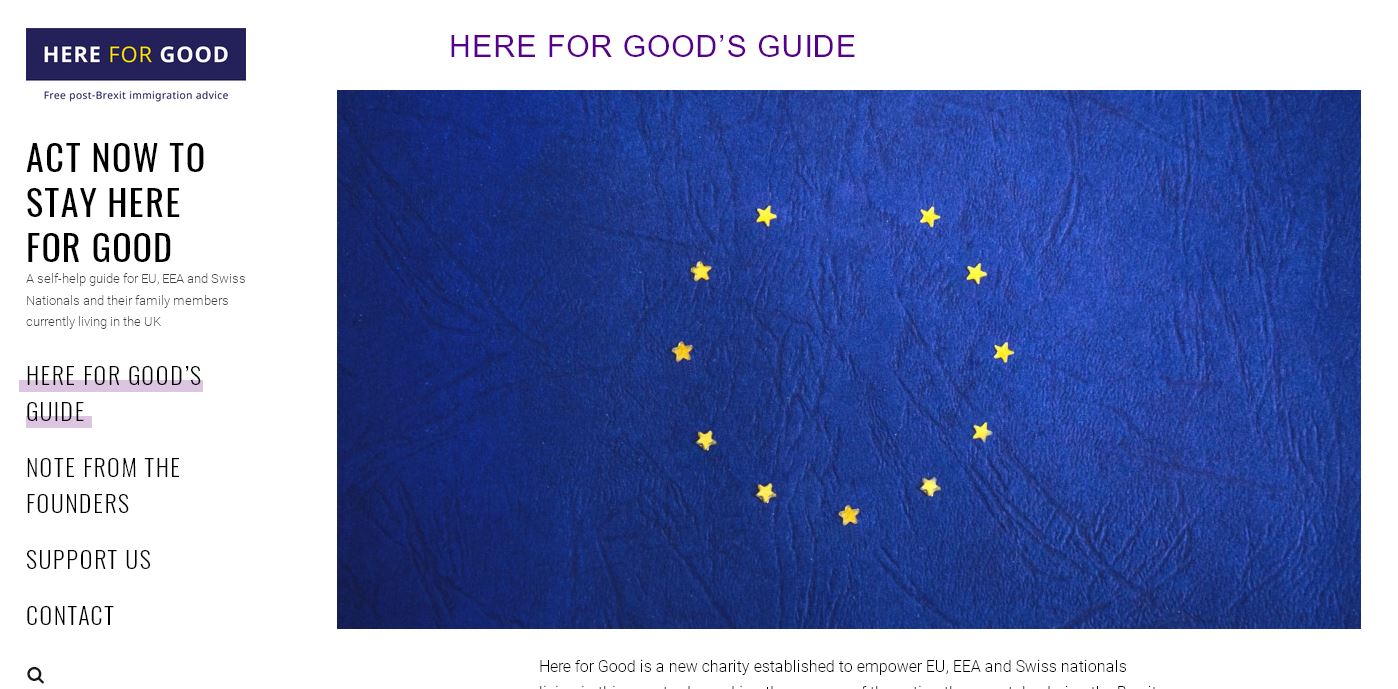 Here for Good (http://hereforgoodlaw.org/) was set up to provide free immigration advice to European nationals and their family members living in the UK post-Brexit. It was co-founded by two law graduates – Isabella Mosselmans who is a Battersea resident and her friend, Tahmid Chowdhury.
Together with two leading immigration public law firms, Wesley Gryk LLP and Bindmands LLP, Here for Good has produced a new online advice guide to provide up-to-date and detailed information to European nationals and their family members about their current and future status in the UK. This Guide aims empower European nationals and let them know their rights. (https://hereforgoodguide.com/)
Isabella and Tahmid said: "European nationals deserve certainty and security from the country they call home. This guide begins to do that for them, and as a charity we will continue to strive to make sure that they can stay here for good."
Co-author of the Guide, Liz Barratt, a partner and joint head of immigration at Bindmans, was recently named Immigration Lawyer of the Year by The Best Lawyer's Directory. She said: "I hope people find our Guide helpful and that individuals will be able to support the important work of Here for Good."
The charity has also launched a CrowdJustice Campaign to help it hire caseworkers across the country who can provide free legal advice to the most vulnerable EU citizens and their families.
Co-founder and Battersea-resident, Isabella Mosselmans, said "We have just over 2 weeks to reach our fundraising target of £25,000. This will be enough to employ one fully qualified caseworker for a year, who will change the lives of hundreds of families. We ask that people donate and share our CrowdJustice page as widely as possible. With your support, we can help European citizens stay Here for Good."
To donate, please visit: https://www.crowdjustice.com/case/here-for-good/