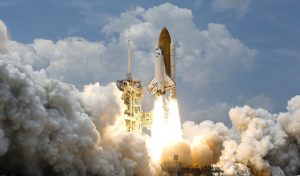 Wandsworth Chamber of Commerce have partnered with highly-experienced business trainers Beverley Corson and Bryan Charter to create the Engineering Business Growth Club. Beverley says, "Do you want to look back on the next twelve months and be proud and astonished by the progress you and your business have made?"
The objective of the event on 21st April is to give business owners the opportunity to invest time to think and plan their way forward for the next year.
Owners can be too focussed on the moment and the ongoing demands of their business, and this is where you will look at the bigger goals.
Beverley says, "We believe you need to have a clear picture of where you're going and then develop a strategy for getting there. This in turn will help you to make better decisions in the moment about what to invest in, where to focus your efforts and where to invest your time if you want to grow."
The half-day workshop, is being held on 21st April at the Crowne Plaza Hotel in Battersea.
During this workshop business leaders will:
Review their performance over the last year and extract the key lessons to feed into even better results over the year to come.
Learn strategies, processes and activities that are worth doing more of so they can build on them. Learn from past failures and analyse issues to identify solutions and avoid mistakes.
Clarify their vision for the next 12 months and what the next level is in their business.
"After attending this event me and my business partner were totally clear on how we needed to move forward and what to focus on next – we'd recommend it to any business wanting to grow!", said Dom Thorpe, of Wireless Fitness Ltd after attending the previous session of this workshop earlier in the year.
The event takes place at: Crowne Plaza London
Battersea
Bridges Wharf Battersea
SW11 3BE London
Friday, 21 April 2017 from 09:00 to 12:00
Cost £25.00 inc VAT.
To book
https://www.eventbrite.co.uk/e/launch-event-how-to-drive-your-business-to-the-next-level-tickets-32272162908
Businesses will also get an opportunity for ongoing development with the Engineering Business Growth Club. Both this event and the Business Growth Club are being delivered in partnership with Wandsworth Chamber of Commerce.
www.engineeringbusinessgrowth.com
Author: This article was written by Julian Jackson, Wandsworth Chamber of Commerce's resident blogger and copywriter – www.julianjackson.co.uk https://julianj.journoportfolio.com