Katherine Low Settlement in Battersea High Street are running a Summer Cinema Club in August
Book a free ticket here: www.familysummercinema.eventbrite.co.uk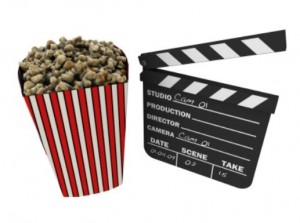 Children of all ages are welcome to attend, for many parents this is a good opportunity to introduce your little ones to the cinema experience. KLS cinema club is a FREE event, however we recommend a small donation of £2 per child on the day. This will include popcorn, fruit and soft drinks.
Please note: children under 7 years must be accompanied by 1 adult. Parent's/carers with children over 7 can be dropped off at the designated time however we advise prompt collection of your child at 4:30pm.
Film Showings
 Tuesday 11th August
Time 2:30pm-4:30pm
Home
U Rating
Running time 1hr .36mins
 Tuesday 18th August
Time 2:30pm-4:30pm
Paddington Bear
U Rating
Running time 1hr.35mins
 Tuesday 25th August
Time 2:30pm-4:30pm
Maleficent
PG Rating
Running time 1hr.37mins
Come dressed as a princess, fairy, huntsman, knight or Prince to our screening finale!
Venue
Katherine Low Settlement ,108 Battersea High Street, London, SW11 3HP
Booking is Essential!!