In a recent tweet, author J.K. Rowling has surprised her fans by revealing that the birthplace of the world famous wizard, Harry Potter, was Clapham Junction.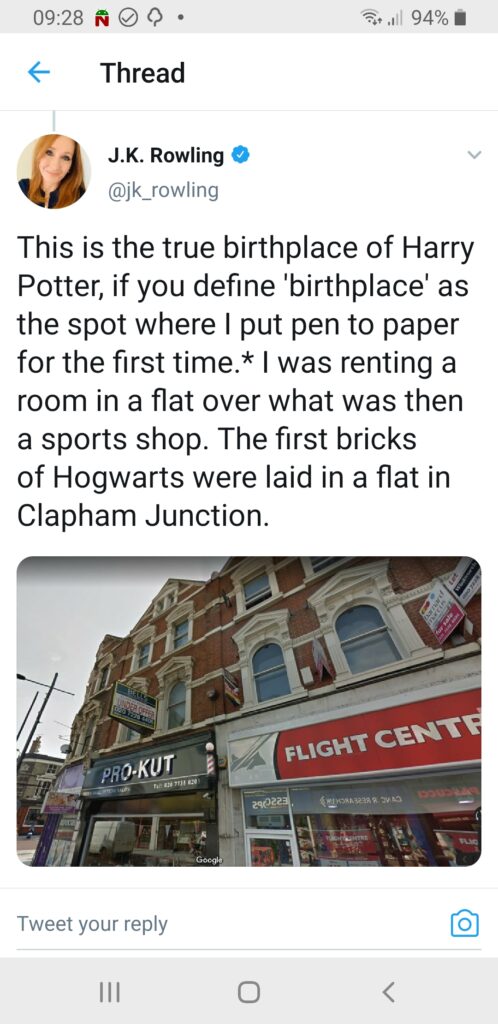 Pro-Kut is still in the same location, but Flight Centre is no more. The shop is now Ollie Quinn as this up to date photo shows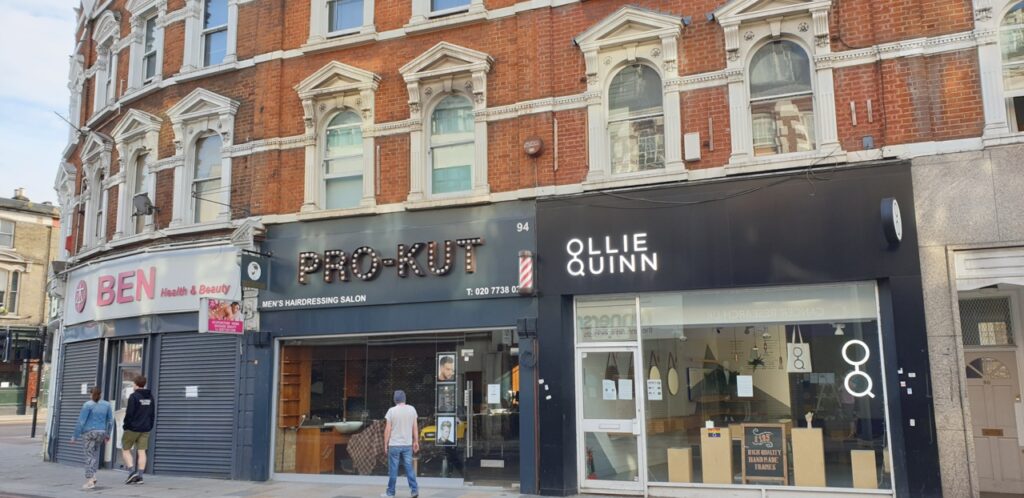 J.K. Rowling tweeted that she was renting in a room in a flat above what was then a sports shop in Clapham Junction, on St John's Road.