I, Doris release debut single 'The Girl From Clapham' – a feminist reworking of Squeeze's 'Up the Junction' – on International Women's Day, 8 March 2019
Ever wondered what the story of Squeeze's classic 'Up the Junction' might look like from her point of view? London's I, Doris are here to tell you.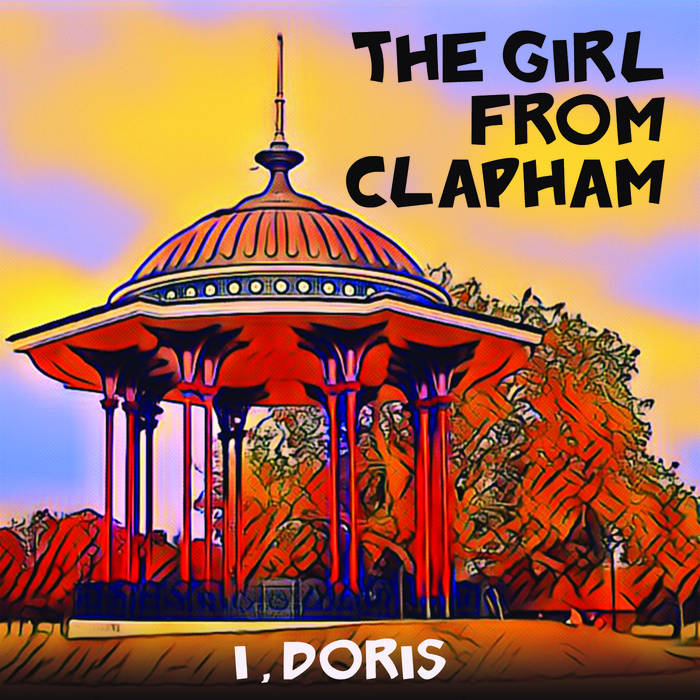 The band are releasing, this Friday 8 March 2019 (fittingly, International Women's Day) their debut single, 'The Girl From Clapham' – a loving, fuzzed-up tribute to the original song, with a poignant reminder that women's experiences are all too often erased from history.
The new song lyrics were written by punk poet Janine Booth, and published in her brilliant anthology 'Disaffected Middle Aged Women'. Squeeze's Chris Difford has given the new lyrics – and the I, Doris version of the song – his personal seal of approval. All profits from the sale of the track on Bandcamp are being donated to domestic violence charity Women's Aid.
I, Doris are a self-proclaimed "kitchenpunk mummycore" band, consisting four 40-something women, dressed in dinnerlady-esque tabards, and answering to the name of Doris (that's Doris on guitar, Doris on bass, Doris on drums, and Doris on – wait for it – keytar). Audience members are sworn in to the Doris collective with a group pledge at the start of each gig. Their live set is 60s girl-group style pop with lashings of fuzzy punk and plenty of good-humoured swipes at the patriarchy. At least, we think they're good-humoured.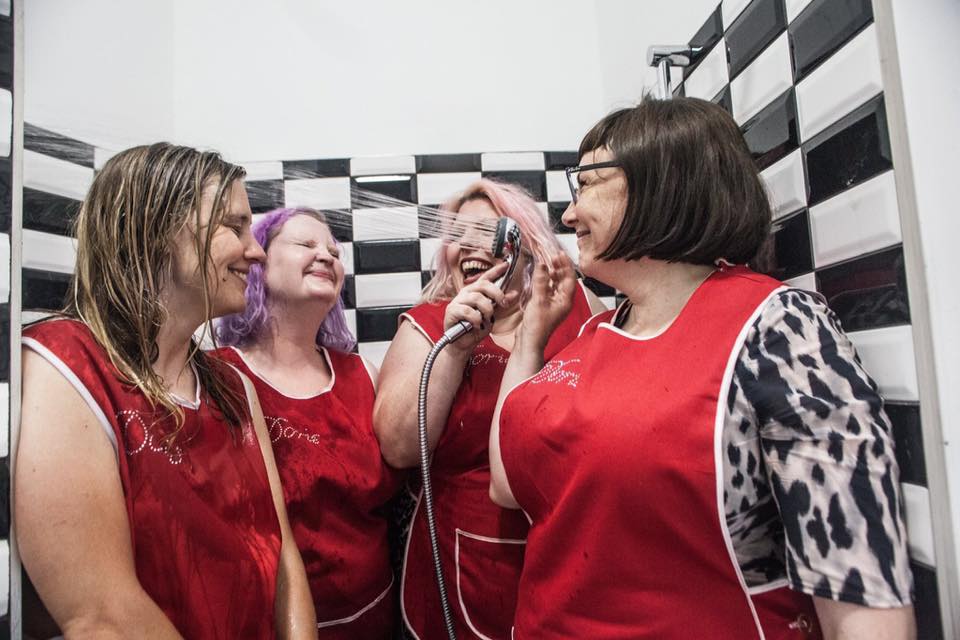 Bassist Doris (AKA Cassie Fox, previously of Guttfull and Thee Faction, and founder of the Loud Women festival) takes the lead vocals on 'The Girl From Clapham'.
"I've always loved the song, and feel so honoured to get to sing this version" she says, "I am, legit, a girl from Clapham though. My childhood and teens were spent by/on Clapham Common, mostly trying to stay out of the way of my drunk and violent father. The song strikes a big power chord for me. That feeling at the end – of being trapped in a hopeless situation – it's painfully familiar to a lot of people I'm sure, particularly women. This is the reason I was keen for the profits from the track to go to Women's Aid."
I, Doris are currently blazing a gloriously happy trail through the DIY gigs circuit, and beyond – they've played with Mekons in Leeds, the launch of Loud Women NYC in Brooklyn, they're playing the Royal Albert Hall on 17 March, and Rebellion Festival on 2 August. Keep an eye on the I, Doris Facebook page for news of their continued adventures.
'The Girl From Clapham' by I, Doris is out 8 March 2019, available to download from Bandcamp for £1 or more, which will be donated to Women's Aid.
I, Doris gigs coming up:
10 March – SheFest in Walthamstow
17 March – The Royal Albert Hall, with ILL, Nun Habit and Lilith Ai
11 May – The Hope and Anchor, Islington, with Miss Eaves
16 May – Paper Dress Vintage, with HAVVK, Charmpit and Scrounge
7 June – The Bird's Nest, Deptford
14 June – The Finsbury, with CLT DRP
15 June – Sistafest in Oxfordshire
2 August – Rebellion Festival, Introducing Stage
Links:
I, Doris on Bandcamp – https://idoris.bandcamp.com/track/the-girl-from-clapham
I, Doris on Facebook – https://www.facebook.com/IDoris/