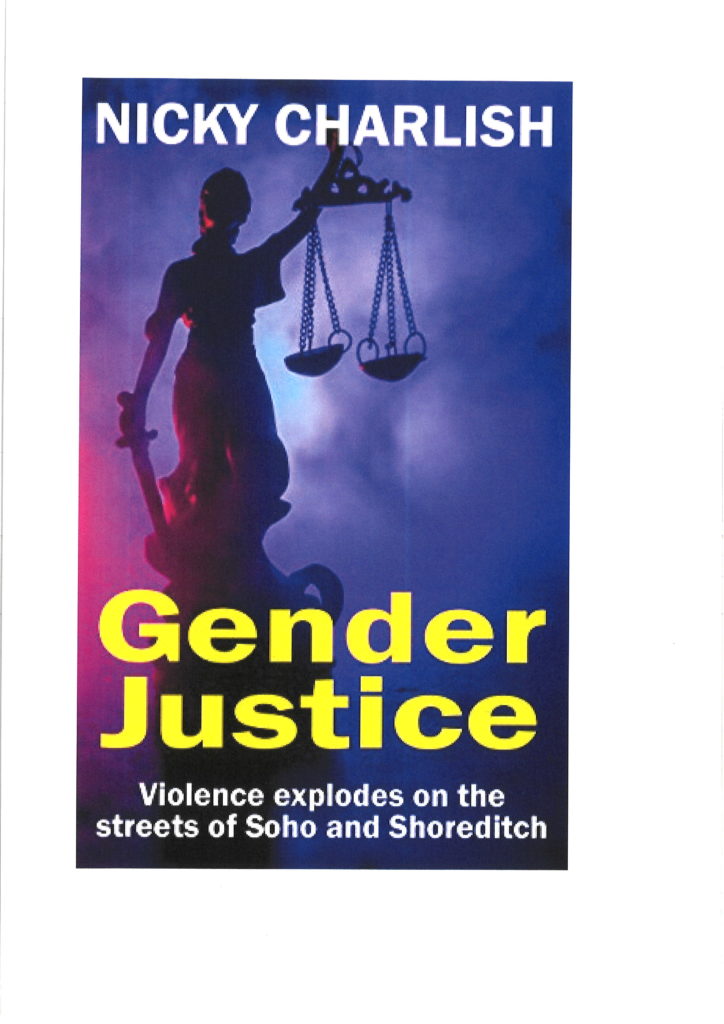 Gender Justice by Nicky Charlish  shows Clapham as a glitzy place, and includes a number of other London locations.
The truth was, the computer graphics thing was ok, but it wasn't the most exciting of jobs. I could meet people at FAGS as well as make some extra money with the part-time work. A little voice in the back of my mind continued to say that this might not be a good idea if I really wanted to put the criminal life behind me – clubs and bars always have a degree of dodginess lurking about them. But another part of me thought that I'd give it a try and, if I didn't like it, make my excuses and leave. Bar staff and office workers come and go, so I doubted there'd be any problems if I left.'
Toni, 20, transgender and raised on a tough south London council estate, is just out of prison after a two-year sentence. Her crime? Attacking her mum's would-be rapist. Determined to better herself, Toni works in a graphic designer's office in Clapham whilst awaiting the surgery that – she hopes – will complete her female transformation and help to change her life for the better.
A meeting with an old prison friend leads to Toni also working part-time at a gay bar in Old Compton Street. But that – and a gangland war which leads to the past catching up with her – threatens to destroy Toni's dream as violence explodes in the streets of Soho and Shoreditch.