A violin and piano duo from the world-famous Yehudi Menuhin School will perform at  Clapham's Omnibus Theatre on 10 February. Their programme will include favourites from the classical repertoire including works by Mozart, Brahms, Ravel and Bach.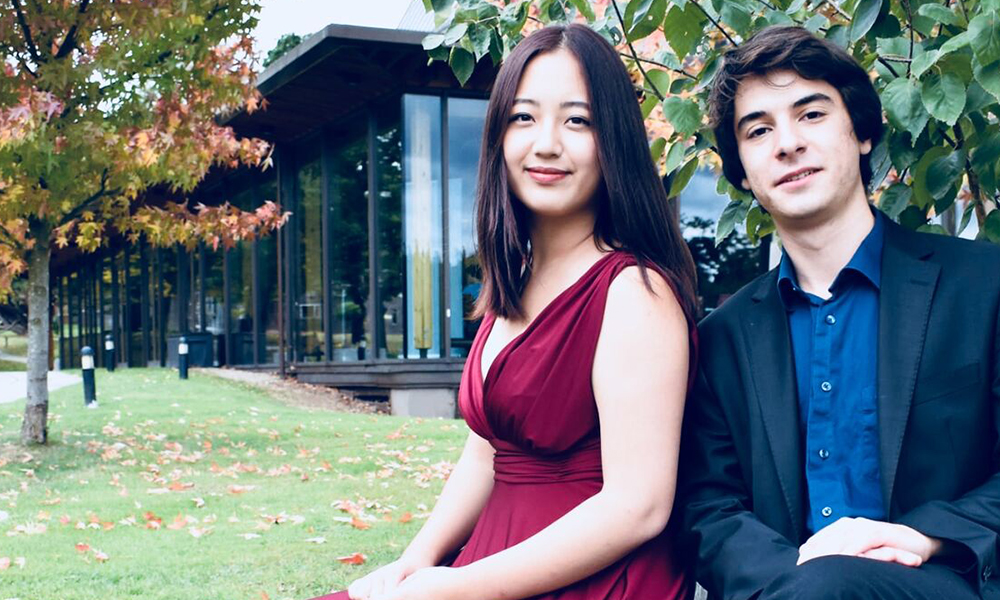 South Korean violinist SongHa Choi is the Winner of Senior 2nd prize and the Senior Audience prize in the 2016  Menuhin International Violin Competition. Additionally, she has won the 1st prize at the 2015 Jeunesses Musicales International Violin competition and the Grand Prize at the Berliner International Music Competition.
She has performed in Wigmore Hall, Royal Festival Hall, the Concertgebouw and the Berliner Philharmonie as a soloist and a chamber musician.
Turkish pianist Can Arisoy gave his first concert at the age of 7 and his first orchestral concert as a soloist at the age of 11 with Bilkent Youth Symphony Orchestra. In 2016 he won the 2nd prize in the Beethoven Intercolligate Piano Competition in London and Nilüfer International Piano Competition in Turkey. In 2018 he played Beethoven 5th Piano Concerto "Emperor" with The Dorking Chamber Orchestra.
The School was established by Yehudi Menuhin in 1963 to provide the pupils with outstanding teachers, time to practice, frequent opportunities to perform, and a broad musical and academic education, all within a supportive, family community. There are just 86 children aged 8-19 from 28 different backgrounds, learning the stringed instruments and piano to the highest level. School leavers go on to study at top conservatoires
around the globe.
Performance information:
Venue: Clapham Omnibus, 1 Clapham Common Northside, London SW4 0QW
Date and time: Sunday 10 February, 7.30pm
Tickets : GBP 13, 11, 6 (for under 25s) from www.omnibus-clapham.org