What happens when a 19-year-old Indian student takes a gap year to Britain, in search of spiritual enlightenment?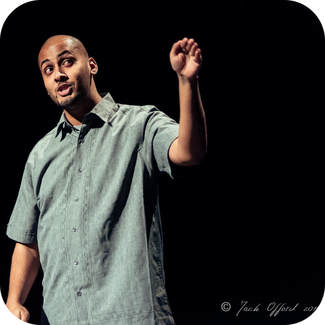 Sacred places. Mythical structures with healing powers. Nando's.
Stifled by his life in middle-class India, Krishnan is desperate to see more of the world. He takes a year out from his studies to visit the island of Great Britain.
Keen to seek out the locals, he wants to learn about life through their eyes.
What does Krishnan's journey teach him about the world?
What might he learn about himself?
And what happens when he falls for one of the natives?
Sunday 23rd September at 7:30pm
Monday 24th September at 7:30pm
Tuesday 25th September at 7:30pm
Tickets: £10 | Concessions: £8
Running time: 60mins
Book now at https://www.breadandrosestheatre.co.uk/an-indian-abroad.html
"A generous and hilarious writer and performer with a keen eye for detail and impeccable comic timing. He has a big future ahead of him" – Nikesh Shukla, Editor of The Good Immigrant
"An exceptional young talent. A sharp eye for social observation, a keen wit and versatile tone. I am particularly impressed by his light candour on stage. Time and space are all we requires to become a much heralded success." – Dr Edson Burton, Writer and Historian