A recent search on the national database of Food Standards Agency reveals there are 108 food businesses in Wandsworth with a rating of 1 or below in the Food Hygiene Rating. Full list below.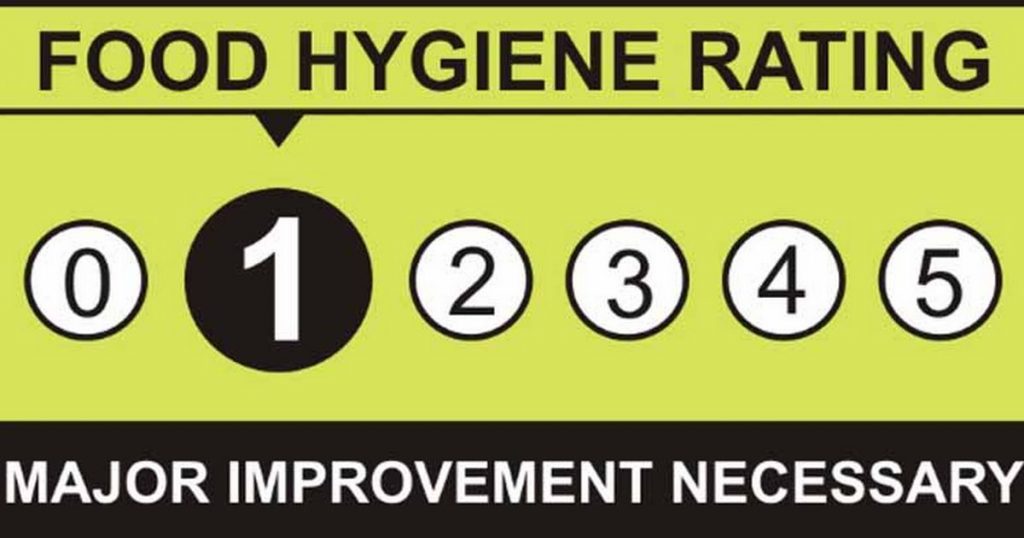 Also in news this week, A food and grocers shop in Earlsfield was shut down by council inspectors after it was found to be riddled with mice.
Large amounts of stock still on display to customers had been gnawed and chewed, while some pre-packed items were so contaminated they dripped mouse urine when picked up.
The council took emergency legal action to close the Punjab Superstore in Garratt Lane after discovering a serious rodent infestation and filthy food preparation surfaces covered in mouse droppings and urine.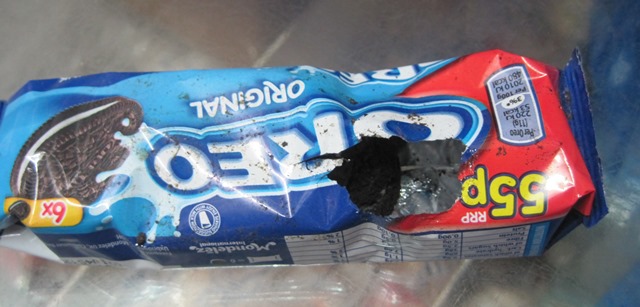 The inspectors judged that the shop posed an immediate risk to public health and ordered the owner to immediately close it. This emergency action was later endorsed in a hearing at Lavender Hill magistrates court.
Check before you eat
The poor quality premises are scattered throughout the borough as this map shows
The complete list, with data up to date as at 25 November 2016 is as follows:
Business Name: Afro Asian Food
Address: 139 Wandsworth High Street London SW18 4JB
Rating:
Rating Date: Date of last inspection: 16 February 2016
Business Name: Akash Tandoori
Address: 70 Northcote Road London SW11 6QL
Rating:

Rating Date: 02 March 2016
Business Name: Ambala
Address: Ambala Sweet Centre 48 Upper Tooting Road London SW17 7PD
Rating:

Rating Date: 02 August 2016
Business Name: Augustine Kitchen
Address: 63 Battersea Bridge Road London SW11 3AU
Rating:

Rating Date: 27 September 2016
Business Name: Bangla Bazaar
Address: Shop And Premises Ground Floor 117 Upper Tooting Road London SW17 7TJ
Rating:

Rating Date: 05 May 2016
Business Name: Billy and Jack
Address: Private address: registered with Wandsworth local authority
SW11
Rating:

Rating Date: 18 October 2016
Business Name: Bina Banqueting Suite
Address: First Floor – Hall Office And 4-8 Upper Tooting Road London SW17 7PG
Rating:

Rating Date: 27 March 2015
Business Name: Blades Restaurant
Address: Blades Restaurant 94 Lower Richmond Road London SW15 1LL
Rating:

Rating Date: 31 August 2016
Business Name: Cafe Ole
Address: Woburn House 155 Falcon Road London SW11 2PD
Rating:

Rating Date: 08 September 2015
Business Name: Calowries
Address: 178 Lower Richmond Road London SW15 1LY
Rating:

Rating Date: 04 October 2016
Business Name: Casheta
Address: Unit 52 Broadway Market Tooting High Street London SW17 0RJ
Rating:

Rating Date: 09 June 2016
Business Name: Chicken Junction
Address: 41 Falcon Road London SW11 2PH
Rating:

Rating Date: 06 September 2016
Business Name: Chicken Shop/Dirty Burger
Address: 7a Chestnut Grove London SW12 8JA
Rating:

Rating Date: 25 August 2016
Business Name: Chicken Spot
Address: 61 Trinity Road London SW17 7SD
Rating:

Rating Date: 15 May 2016
Business Name: China Boulevard On The River Ltd
Address: 1 Dolphin House Smugglers Way London SW18 1DE
Rating:

Rating Date: 18 July 2016
Business Name: Corner Cafe
Address: 218 Queenstown Road London SW8 3NR
Rating:

Rating Date: 15 June 2016
Business Name: Cornish Tiger Ltd
Address: 1 Battersea Rise London SW11 1HG
Rating:

Rating Date: 01 March 2016
Business Name: Costa's Cafe
Address: 2C Tooting Bec Road London SW17 8BD
Rating:

Rating Date: 22 September 2016
Business Name: Dallas Chicken
Address: 243 Upper Tooting Road London SW17 7TG
Rating:

Rating Date: 08 February 2016
Business Name: DD Newsagents
Address: Shop And Premises 786 Garratt Lane London SW17 0LZ
Rating:

Recently inspected – new rating to be published soon
Rating Date: 24 June 2015
Business Name: Deepak Foods
Address: 2 Greaves Place London SW17 0NE
Rating:

Rating Date: 02 July 2015
Business Name: Dial A Pizza
Address: Tgf Pizza 268 Mitcham Lane London SW16 6NU
Rating:

Rating Date: 12 October 2015
Business Name: Earlsfield Kitchen
Address: 228 Earlsfield Road London SW18 3DX
Rating:

Rating Date: 30 September 2016
Business Name: Escape The Daily Grind
Address: 8 Bedford Hill London SW12 9RG
Rating:

Rating Date: 17 February 2016
Business Name: Esta Mini Market
Address: Shop And Premises 175 Garratt Lane London SW18 4DP
Rating:

Rating Date: 06 January 2016
Business Name: Fud & Reza Ltd
Address: Shop And Premises Ground Floor 187 Merton Road London SW18 4EF
Rating:

Rating Date: 08 August 2016
Business Name: Garratt Lane Newsagents Ltd
Address: Shop And Premises 739 Garratt Lane London SW17 0PD
Rating:

Rating Date: 03 March 2016
Business Name: Ginger Kiss
Address: 196 Lavender Hill London SW11 1JA
Rating:

Rating Date: 18 February 2016
Business Name: Golden City
Address: 162 Battersea Park Road London SW11 4ND
Rating:

Rating Date: 23 March 2016
Business Name: Greek Options & Amnesia Lounge
Address: 265 Balham High Road London SW17 7BD
Rating:

Rating Date: 16 June 2014
Business Name: Grind Coffee Bar
Address: Cafe And Premises 79 Lower Richmond Road London SW15 1ET
Rating:

Rating Date: 31 August 2016
Business Name: Homemade Food
Address: Private address: registered with Wandsworth local authority
SW18
Rating:

Rating Date: 28 November 2014
Business Name: Ideal Sweets Ltd
Address: 164 Upper Tooting Road London SW17 7ER
Rating:

Rating Date: 17 May 2016
Business Name: Indian Express Mamu Pizza
Address: 845 Garratt Lane London SW17 0PG
Rating:

Rating Date: 13 May 2016
Business Name: Iro Sushi
Address: 3 Bramlands Close London SW11 2NR
Rating:

Recently inspected – new rating to be published soon
Rating Date: 29 October 2015
Business Name: Jakes Burger Bar
Address: Pitch 157 Withycombe Road London SW19 6AN
Rating:

Rating Date: 10 March 2016
Business Name: John Walker
Address: Shop And Premises 3-5 Replingham Road London SW18 5LT
Rating:

Rating Date: 19 August 2015
Business Name: Kebab Centre Ltd
Address: 579 Battersea Park Road London SW11 3BH
Rating:

Rating Date: 05 September 2016
Business Name: Kebab Express
Address: Shop Ground Floor 127 Lavender Hill London SW11 5QJ
Rating:

Rating Date: 12 May 2016
Business Name: Kebabalicious
Address: 1 Thrale Road London SW16 1NS
Rating:

Rating Date: 25 April 2016
Business Name: Kostless Food & Wine
Address: 9-11 Balham High Road London SW12 9AJ
Rating:

Rating Date: 10 December 2015
Business Name: KTN Food and Wine
Address: Ktn Food And Wine 896 Garratt Lane London SW17 0NB
Rating:

Rating Date: 12 August 2016
Business Name: Lahore Karahi (Credox Ltd)
Address: 1 Tooting High Street London SW17 0SN
Rating:

Rating Date: 07 January 2016
Business Name: Man Ho
Address: Take Away Restaurant And Premi 35 Lavender Hill London SW11 5QW
Rating:

Rating Date: 27 October 2015
Business Name: Manuels
Address: 491 Garratt Lane London SW18 4SW
Rating:

Rating Date: 06 October 2016
Business Name: Masaledar
Address: 121 Upper Tooting Road London SW17 7TJ
Rating:

Rating Date: 27 April 2016
Business Name: McKenna
Address: Peabody Estate St Johns Hill London SW11 1UP
Rating:

Rating Date: 18 November 2014
Business Name: Michaels Fish Bar
Address: Shop And Premises 302 Merton Road London SW18 5JW
Rating:

Rating Date: 24 May 2016
Business Name: Mike's Kitchen
Address: Shop And Premises 165 Battersea Park Road London SW8 4BU
Rating:

Rating Date: 29 June 2016
Business Name: Milan's
Address: 92 Bedford Hill
SW12 9HR
Rating:

Rating Date: 07 December 2015
Business Name: Millennium Food & Wine
Address: 459 Garratt Lane London SW18 4SL
Rating:

Rating Date: 06 May 2016
Business Name: Milletti's Coffee Ltd
Address: 58 Lower Richmond Road London SW15 1JT
Rating:

Rating Date: 04 January 2016
Business Name: Morley's Fried Chicken
Address: 259 Mitcham Lane London SW16 6QB
Rating:

Rating Date: 14 September 2016
Business Name: Napoli Pizza
Address: 103b Lavender Hill London SW11 5QL
Rating:

Rating Date: 11 October 2016
Business Name: Niru Convenience Stores
Address: 82 Tooting High Street London SW17 0RN
Rating:

Rating Date: 18 February 2016
Business Name: Olive 3 pizza
Address: 83 Tooting High Street London SW17 0SU
Rating:

Rating Date: 07 April 2016
Business Name: Oriental Chef
Address: Oriental Chef 251 Mitcham Lane London SW16 6QB
Rating:

Rating Date: 18 February 2016
Business Name: Ostara
Address: 185 Merton Road London SW18 5EF
Rating:

Rating Date: 24 May 2016
Business Name: P & D Broadway Groceries
Address: 49B Tooting High Street London SW17 0SP
Rating:

Rating Date: 10 August 2016
Business Name: Pan Tao Gardens
Address: B2-B5 Broadway Market Tooting High Street London SW17 0RJ
Rating:

Recently inspected – new rating to be published soon
Rating Date: 08 December 2015
Business Name: Peking Garden
Address: Restaurant And Premises 162 Garratt Lane London SW18 4DA
Rating:

Recently inspected – new rating to be published soon
Rating Date: 03 September 2015
Business Name: Peri peri chicken spot
Address: 6-8 Mitcham Road London SW17 9NA
Rating:

Rating Date: 30 June 2016
Business Name: Peri Peri Original
Address: 91 Mitcham Road London SW17 9PD
Rating:

Rating Date: 10 February 2016
Business Name: Phoenix Chinese Takeaway
Address: 244 York Road
SW11 3JS
Rating:

Rating Date: 13 April 2016
Business Name: Pizza & Chicken Palace
Address: 67 Wandsworth High Street London SW18 2PT
Rating:

Rating Date: 25 July 2016
Business Name: Pizzante Pizza/China House
Address: Shop And Premises 23 Lavender Hill London SW11 5QW
Rating:

Recently inspected – new rating to be published soon
Rating Date: 08 August 2016
Business Name: Preto Putney
Address: Restaurant And Premises 31-33 Putney High Street London SW15 1SP
Rating:

Rating Date: 09 June 2016
Business Name: Prime Foods
Address: Shop And Premises 118 Tooting High Street London SW17 0RR
Rating:

Rating Date: 16 June 2016
Business Name: Richway Food and Wines
Address: Rich Foods 69 Balham High Road London SW12 9AP
Rating:

Rating Date: 02 December 2015
Business Name: Riverspice (Battersea) Ltd
Address: Shop And Premises 120 Battersea Park Road London SW11 4LY
Rating:

Rating Date: 29 June 2016
Business Name: Roses Bakery
Address: 76 Inner Park Road London SW19 6DA
Rating:

Rating Date: 14 March 2016
Business Name: Shardana Ltd
Address: UNIT 2 138 Wandsworth High Street London SW18 4JB
Rating:

Rating Date: 13 July 2016
Business Name: Soawn Soan
Address: Cafe And Premises 131 Wandsworth High Street London SW18 4JB
Rating:

Rating Date: 22 August 2016
Business Name: Super Shop
Address: 168-170 Franciscan Road London SW17 8HH
Rating:

Rating Date: 31 July 2014
Business Name: Tennessee Fried Chicken
Address: 21 Lavender Hill London SW11 5QW
Rating:

Rating Date: 28 July 2016
Business Name: Thames Tandoori
Address: 172 Battersea Park Road London SW11 4ND
Rating:

Rating Date: 15 December 2015
Business Name: The Bedford
Address: The Bedford 77 Bedford Hill London SW12 9HD
Rating:

Rating Date: 17 March 2016
Business Name: The Bread Stall
Address: Private address: registered with Wandsworth local authority
SW11
Rating:

Rating Date: 12 January 2016
Business Name: The Broadway Kitchen
Address: 89 Tooting High Street London SW17 0SU
Rating:

Rating Date: 02 June 2016
Business Name: The Joint
Address: Unit 5A Tooting Market 21-23 Tooting High Street London SW17 0SN
Rating:

Rating Date: 03 August 2016
Business Name: The Kebab Company
Address: The Kebab Company 85 Balham High Road London SW12 9AP
Rating:

Rating Date: 06 August 2015
Business Name: The Paddyfield Resturant
Address: 4 Bedford Hill London SW12 9RG
Rating:

Rating Date: 29 March 2016
Business Name: The Victoria
Address: The Victoria 166 Queenstown Road London SW8 3QH
Rating:

Rating Date: 27 September 2016
Business Name: Third Door
Address: 16 Point Pleasant London SW18 1GG
Rating:

Rating Date: 10 August 2016
Business Name: Thirsty Camel
Address: 246 Lavender Hill London SW11 1LJ
Rating:

Rating Date: 16 March 2016
Business Name: Toast Tea
Address: 46A Mitcham Road London SW17 9NA
Rating:

Rating Date: 09 June 2016
Business Name: Tomoe
Address: 292 Upper Richmond Road London SW15 6TH
Rating:

Rating Date: 23 March 2016
Business Name: Tooting Supermarket
Address: Shop And Premises 66 66-68 Tooting High Street London SW17 0RN
Rating:

Rating Date: 03 August 2015
Business Name: Tooting Today Fresh Naan Ltd
Address: 176 Upper Tooting Road London SW17 7ER
Rating:

Recently inspected – new rating to be published soon
Rating Date: 27 October 2015
Business Name: Traditional Fish Bar
Address: Takeaway And Premises Ground Floor 107 Mitcham Lane London SW16 6LY
Rating:

Rating Date: 11 March 2016
Business Name: Tutto Tucci
Address: Shop And Premises 195 St Johns Hill London SW11 1TH
Rating:

Rating Date: 13 January 2016
Business Name: Vairvar
Address: 80 Taybridge Road
SW11 5PZ
Rating:

Rating Date: 17 May 2016
Business Name: Victoria Grill
Address: 52 Lower Richmond Road London SW15 1JT
Rating:

Rating Date: 31 August 2016
Business Name: Wandsworth Grocers & Halal Meat
Address: Shop And Premises Ground Floor 209 Wandsworth High Street London SW18 4JE
Rating:

Rating Date: 09 March 2016
Business Name: Your Happy Shop
Address: 832 Garratt Lane
SW17 0NA
Rating:

Rating Date: 26 August 2016
Business Name: Ali Baba Kebabs
Address: 12-14 Trinity Road London SW17 7RE
Rating:

Rating Date: 20 October 2015
Business Name: Daily Fresh Foods
Address: Shop Ground Floor 156 152-156 Upper Tooting Road London SW17 7ER
Rating:

Rating Date: 10 June 2015
Business Name: Dallas Chicken & Ribs
Address: 52 Battersea Park Road
SW11 4JP
Rating:

Rating Date: 09 June 2016
Business Name: Dallas Chicken & Ribs
Address: 150 Falcon Road London SW11 2LW
Rating:

Rating Date: 28 September 2016
Business Name: Moonlight Takeaway
Address: 37 Queenstown Road
SW8 3RE
Rating:

Rating Date: 23 September 2016
Business Name: New Dong Phuong Ltd
Address: Restaurant And Premises 32 Roehampton High Street London SW15 4HJ
Rating:

Rating Date: 28 September 2016
Business Name: Olive 3 Pizza
Address: 218 Battersea Park Road London SW11 4ND
Rating:

Rating Date: 20 July 2016
Business Name: Oma's Kitchen
Address: Unit 55 Broadway Market Tooting High Street London SW17 0RJ
Rating:

Rating Date: 03 December 2015
Business Name: Roosters Spot
Address: 89 Balham High Road London SW12 9AP
Rating:

Rating Date: 02 July 2015
Business Name: Wandsworth Grill
Address: 165 Merton Road London SW18 5EQ
Rating:

Rating Date: 17 November 2015
Business Name: Wimbledon Kitchen
Address: Wimbledon Open Kitchen 660 Garratt Lane London SW17 0NP
Rating:

Rating Date: 14 January 2016
Business Name: Wok Express
Address: 18 Putney High Street London SW15 1SL
Rating:

Rating Date: 29 March 2016
Business Name: Zocalo
Address: 14 Battersea Square London SW11 3RA
Rating:

Rating Date: 10 November 2015