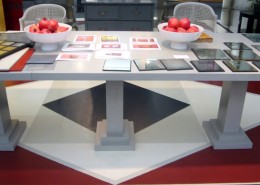 John Simmons opened his first workshop in Wandsworth 50 years ago. He's been in the Borough ever since, creating bespoke furniture and storage solutions for people who are short of space. He will design something to store clothes, records, even your Dyson, then build it and install it for you.
After he learnt his trade at the London College of Furniture in the 1960s he started working for leading furniture designer Robin Day (not the television personality) while also branching out and doing his own furniture design.
He says, "I basically do storage and space redesign. These days people need to store things in often awkward spaces. I will come along and design something that will look good and do the job." He works to reduce home clutter, workspace untidiness, loft space furnishings, anything that needs creating in wood, using both traditional and modern methods.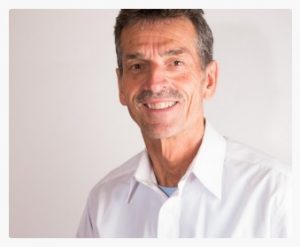 He continues, "These days, more than ever, space is a premium, however due to the increase in non-made to measure furniture there is a lot of wasted space. To meet the demand for more living space and better working environments, I solve 'space' problems by helping my clients maximise their living and working spaces and ultimately increase desirability and resale value of their property. I love to walk into your room or your awkward space, understand your bespoke furniture requirements and design how I can make your space work for you."
Where does he get his ideas from? "Sometimes people show me a picture of something they have seen which they like, and I essentially copy that, but usually it is up to me to design what will look good and fit in the space."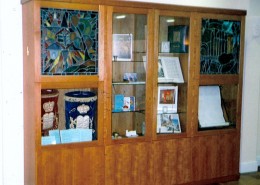 He has been a member of the Wandsworth Chamber of Commerce for over 10 years. "I came along to a Christmas event, held in the Brewer's Arms pub, found I liked it, and kept coming since then."
Although he is concerned that he will not be able to work in his current premises if the rent goes up, and he also feels that there is a lack of provision for light industrial workshops currently in the borough, he says, "I am going to carry on making furniture till I die. It's my passion."
John is open for commissions, both large and small and you can see the high quality of his work on his website.
Author: This article was written by Julian Jackson, Wandsworth Chamber of Commerce's resident blogger and copywriter – www.julianjackson.co.uk https://julianj.journoportfolio.com