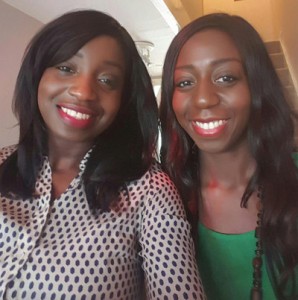 Specialist professional landlord management service On Point Property Management joined Wandsworth Chamber of Commerce recently. Their USP is turn-key management of properties for landlords who need to outsource these services. Anna Wilson and her sister Victoria manage the company. She explains, "I worked for a property developer for 15 years and am a landlord myself. My sister worked for the same developer and has estate agent experience, which is very useful, so we had the necessary skills base and wanted to develop our own business."
On Point have a large range of services, from rent collection to pest control. Anna prides herself on having built up a contacts book of reliable tradespeople who can fix any problem in the properties. Their service extends to furnishing and interior design where appropriate. They have a flat fee structure which is 5% management fee and a 5% lettings fee. They believe that this is very cost effective and has no hidden charges other than the cost of actual repairs which they charge no additional commission on invoices.
Anna says, "We are bringing a cost-effective alternative to the market, for landlords in UK or based overseas, with portfolios which they need a one-stop solution for. We are looking at growing our portfolio to around 120 properties managed."
Their lettings service provides reference checks on prospective tenants, inventories and tenancy agreements. They hardly have to advertise because most tenants are so pleased with the service they recommend it when they leave, so there is a waiting list to move in, which is obviously highly popular with both landlords and tenants as "voids" are kept to a minimum, and tenants can quickly move into a vacated home. "We look upon both landlords and tenants as clients, so we aim to serve both efficiently," Anna adds.
Like a number of other Wandsworth Chamber members, they are based in the Light Bulb building near the Southside shopping centre, which provides a local hub for activities in the borough. The sisters use networking and recommendations to find clients, as personal referrals count for a great deal in the segment of the market they are working in.
Author: This article was written by Julian Jackson, Wandsworth Chamber's resident blogger and copywriter – www.julianjackson.co.uk https://julianj.journoportfolio.com