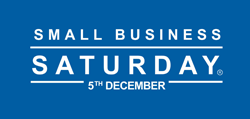 We are now coming up on the most important time in the year for businesses, and one day stands out: Saturday 5th December. Reputedly this is the busiest shopping day of the year, it is officially known as Small Business Saturday.
Many businesses use this date to attract new customers with special offers or discounts, and some have mulled wine and mince pies as well.
To kick start the event, the Small Business Saturday tour bus comes to Balham, on Friday 20 November, 1.30pm to 3.30pm as part of a nationwide tour from John O'Groats to Lands End. Wandsworth is one of just two London boroughs selected to host the bus this year.
Tom Flynn, from the Small Business Saturday UK, said: "The Small Business Saturday bus is so excited to come to Wandsworth, as the day has had such great support from the borough for the last two years. Wandsworth is home to a huge number of fantastic small businesses who should come down to the bus to find out more about the campaign as well as meet other small businesses".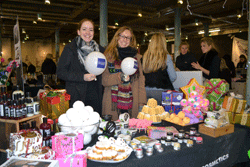 The Small Business Saturday Team will be on hand to give out marketing packs and advice on how businesses can make the most of the big day, and My Incubator Ventures will be coming along to offer free small business/start-up support.
Steve Pinto, CEO of Wandsworth Chamber of Commerce says, "Small Business Saturday is a wonderful nationwide initiative giving businesses added opportunities to engage with local shoppers on one of the busiest retail shopping days of the year. Wandsworth Chamber is proud to support Small Business Saturday alongside our long standing campaigns to 'Buy Local,' 'Shop Local' and 'Live Local' all year round."
Find out more: http://www.wandsworth.gov.uk/info/100002/business_and_licensing/1878/small_business_saturday_2015
Author: This article was written by Julian Jackson, Wandsworth Chamber's resident blogger and copywriter  https://julianj.journoportfolio.com